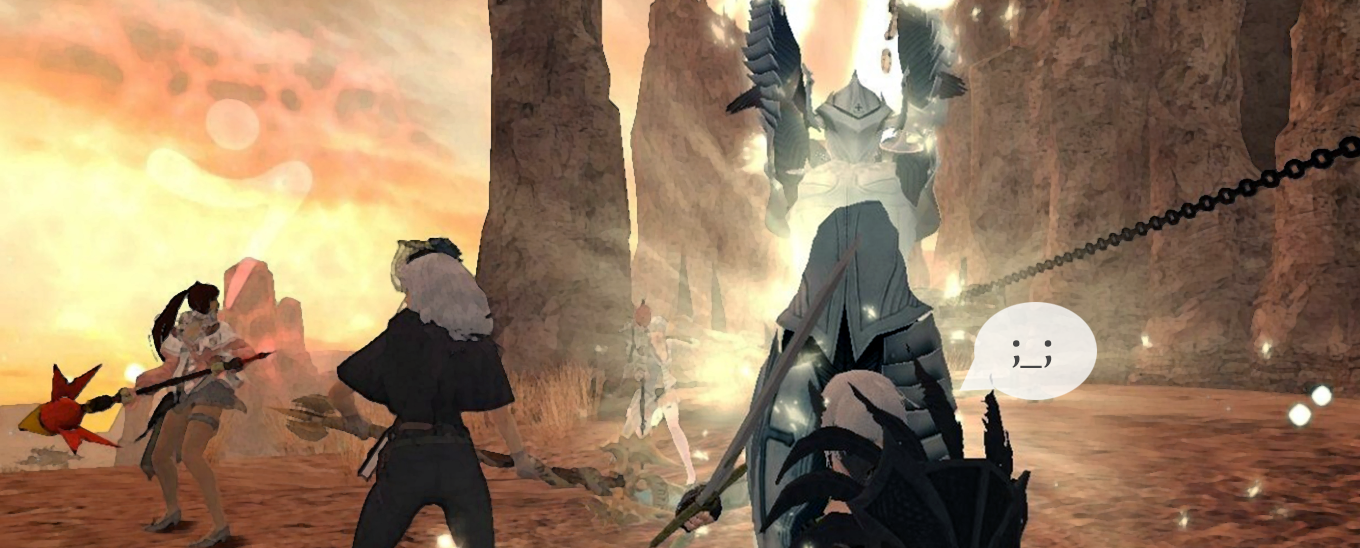 Welcome to Honor Guard
Vindictus Guild on East Server
The Honor Guard that stands today has been forged through many materials that can never be separated again. Vindictus has etched a home in the hearts of Honor Guard members and that is something that will always be a constant. The Honor Guard that we believe in has been refined through time and much effort from those that have cared for it. There cannot be an Honor Guard without the key ideals and themes that we forged for ourselves. When we set out upon the task of starting a guild this was always the mindset. The cast will change, however the sense of community will always be meant to stay the same.
What we want for Honor Guard is that it holds integrity in the highest regard. We must work for what we have achieved and we must work to keep it once attained. Camaraderie is next and a huge test of whether your meddle meshes with the meddle of the Honor Guard. Not everyone can unite under the same guild, minds will clash inevitably. You are not meant to blindly follow our ideals. Questions are healthy but imposing negativity on how we do things is not a healthy thing for any. You're welcome to enter our ranks and we must do what we can to prove to you that you are worthy of being forged into the guard.
At the end of the day when we sheath our swords, lay down our staffs , drop down the massively destructive weapons being wielded, as well as hang up our quivers... Honor Guard should be able to stand together around a campfire and bask in the afterglow that you are part of something here and have a place to call home.